Great Lakes Cider Apple Collection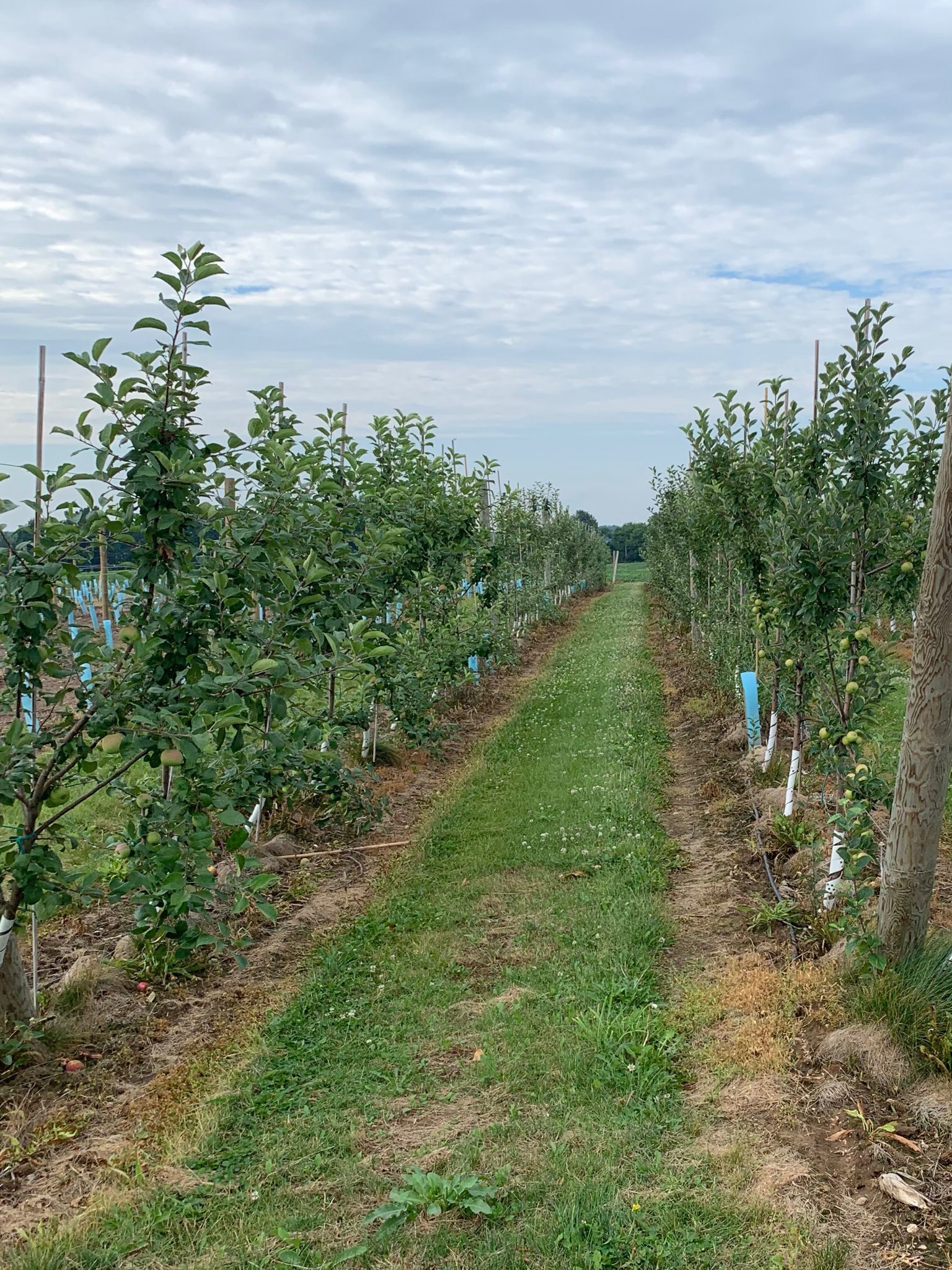 The Great Lakes Cider Apple Collection (GLCAC) was established in the Spring of 2016 at the Clarksville Research Center (CRC) in Clarksville, MI by Department of Horticulture professor Steve van Nocker and Ph.D. candidate Chris Gottschalk. This project aims to construct a reference collection of cider apple varieties for research, education, and to serve as a genetic resource. The first planting was supported by the Michigan State Horticulture Society (MSHS) and funded the installation of 15 cultivars.

In 2018, the GLCAC secured additional funding support through MSHS and the Michigan Departement of Agriculture and Rural Development Speciality Crop Block Grant program. This allowed for the addition of another more than 60 additional hard cider cultivars. In addition, the funding supported the installation of four replicated orchards of the 60 cultivars at participating grower sites spanning the growing region of Michigan. 

The current project organization calls for each cultivar to be replicated 10 times at each location. The master collection, located at the CRC, is organized in a vertical-axis training system using Nic29® and Pajam2® rootstocks in the 2016 and 2018 plantings, respectively. The grower sites, individually profiled below, utilize free-standing to ultra high-density (super slender spindle) planting systems on rootstocks such as M7, M106, and Bud9. These will be assessed over the next ten years for production traits including vigor, yield, biennial bearing tendency, as well as disease resistance, fruit specific traits, and juice chemistry.

The master collection at the CRC will be open for tours by the public, serve as a bud-wood source for growers and nurseries, and as a genetic repository for potential future breeding applications. In the navigation panel (to the right) you will find cultivar information pages for each cultivar that is included in the collection and active map of the collection.
Further infomation can be seen on our 2018 GLEXPO poster.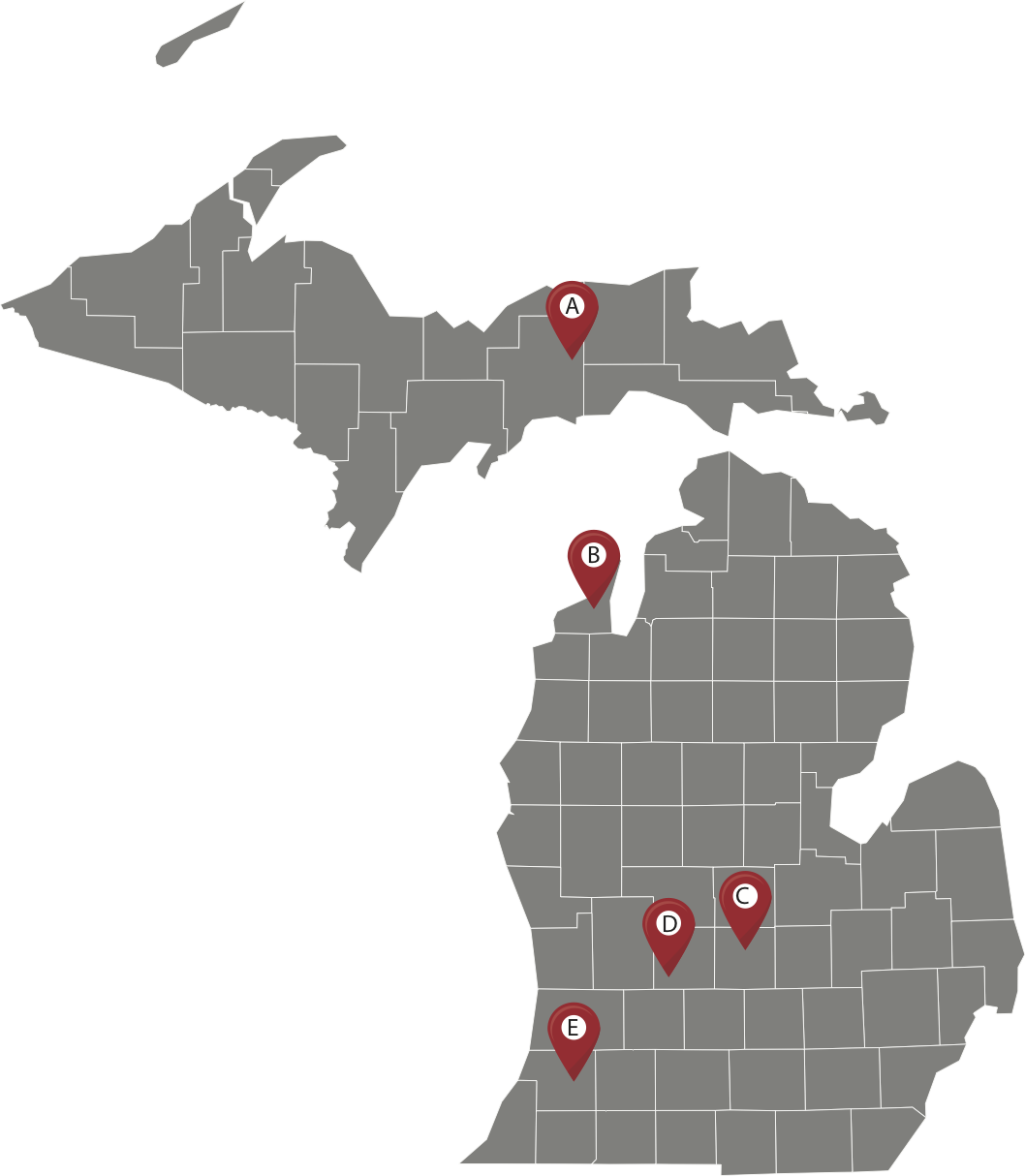 Pin Label
Geographical Location
Grower/Partner
Rootstock
Training System
A
Michigan's Upper Peninsula

Germfask, MI

M7
Free-standing
B
Northwest Michigan

Lake Leelanau, MI

Bud9
Super Slender Spindle
C
Central Michigan

http://www.ujcidermill.com/cidery/

Uncle John's Hard Cider

St. Johns, MI

M106
Free-standing
D
West/Central Michigan

Clarksville Research Center

MSU AgBioResearch

Clarksville, MI

Nic29®/Pajam2®
Vertical-axis
E
Southwest Michigan

Paw Paw, MI

M106
Free-standing