Michigan PureRed Breeding Project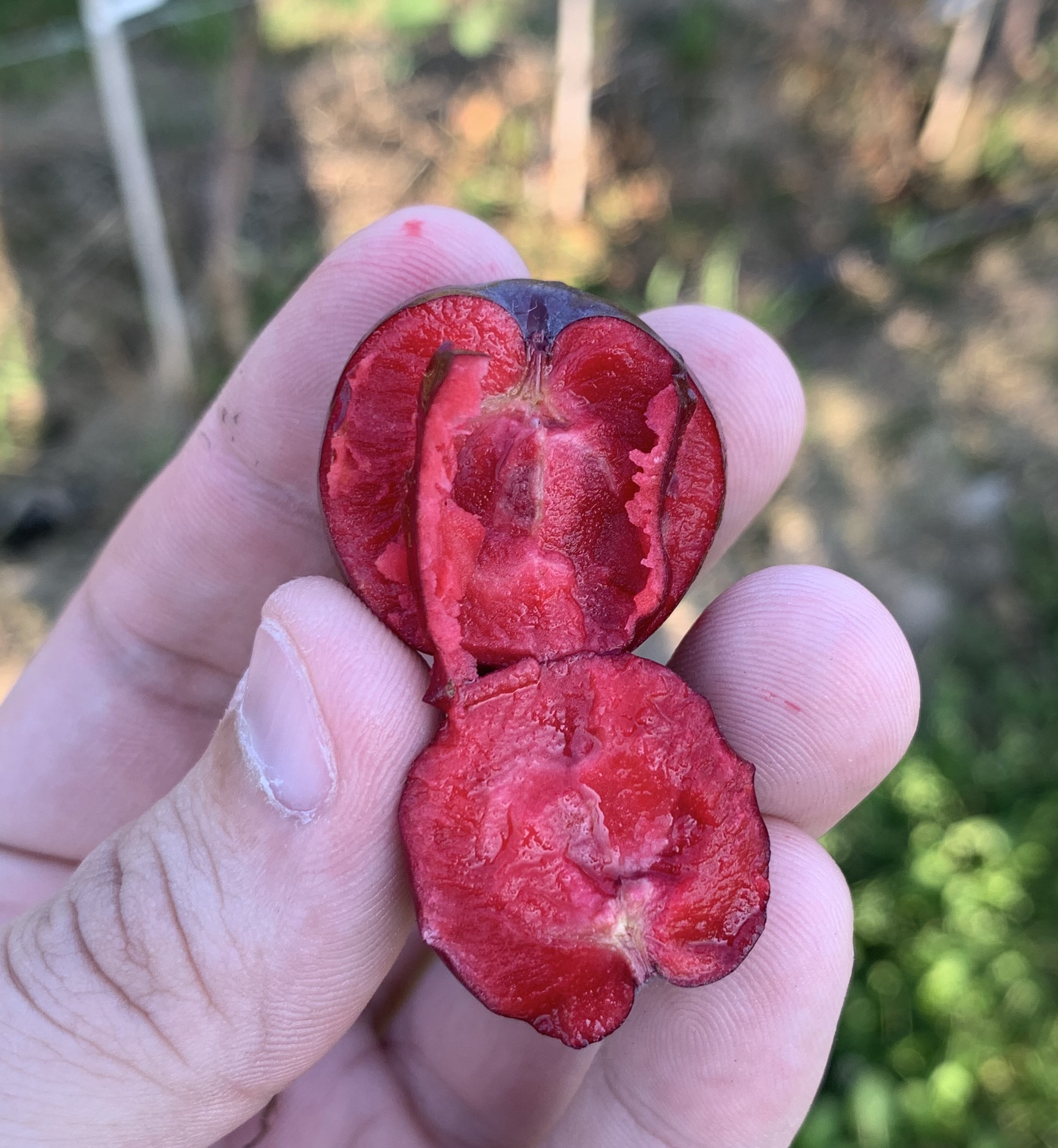 Following the conclusion of the red-juice apple variety trial, a small scale marker-assisted breeding project was initiated by Steve van Nocker. This project used four selected red-juice varieties (Otterson, Cranberry, Robert's Crab, and Irene) as parental lines. Crosses were made between these four red-juice varieties but also to other high-value culinary varieties, such as Honeycrisp and Gala. Additional lines were generated through open pollination, where the seeds from the selected parental lines were collected from fruit produced at the USDA Malus germplasm.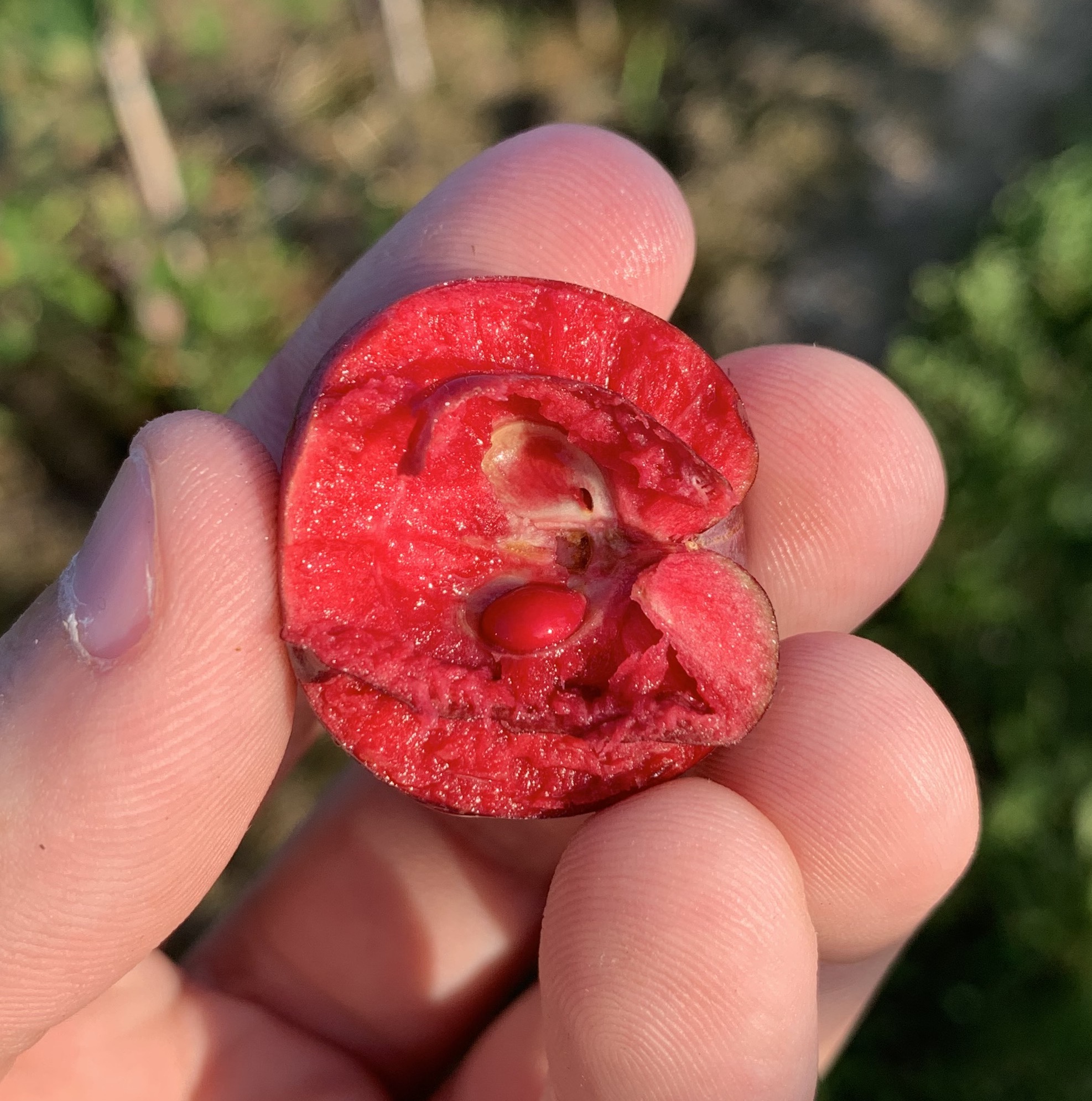 Seedlings were grown and tested for the presence or absence of the R6 allele in the MYB10 gene that is responsible for the vibrant red-flesh trait. Seedlings that possessed that particular allele was selected for planting into an orchard alongside the Great Lakes Cider Apple Collection at the Clarksville Research Center in Clarksville, MI during the spring of 2016.
Prospective selections for hard cider use can be found below. These are preliminary results and are subject to change.
PR Line 115

Trait
Length (mm)
Diameter (mm)
Mass (g)
Brix
pH
TA %
Tannic Acid %
Classification
Flavor Description
Line PR #115
49.84
50.99
61.48
16.4
4.18
1.17

Bittersweet

(predicted)

PR Line 147

Trait
Length (mm)
Diameter (mm)
Mass (g)
Brix
pH
TA %
Tannic Acid %
Classification
Flavor Description
Line PR #147
45.38
47.82
54.74
16.0
3.52
1.86

Bittersharp

(predicted)